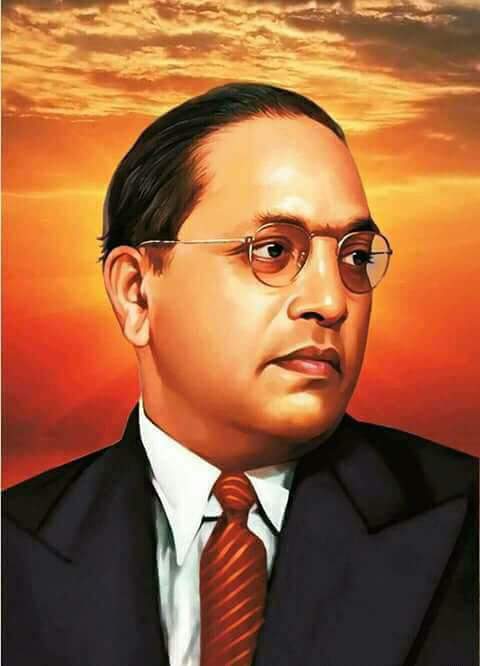 Dr.B.R.Ambedkar special known as Babasaheb Ambedkar as a student
In 1907, he passed his matriculation examination and in the following year he entered Elphinstone College, which was affiliated to the University of Bombay, becoming the first untouchable to do so. This success evoked much celebration among untouchables and after a public ceremony, he was presented with a biography of the Buddha by Dada Keluskar, the author and a family friend.
By 1912, he obtained his degree in economics and political science from Bombay University, and prepared to take up employment with the Baroda state government. His wife had just moved his young family and started work when he had to quickly return to Mumbai to see his ailing father, who died on 2 February 1913.
Postgraduate studies at Columbia UniversityIn 1913, Dr .Ambedkar moved to the United States at the age of 22. He had been awarded a Baroda State Scholarship of £11.50 (Sterling) per month for three years under a scheme established by Sayajirao Gaikwad III (Gaikwad of Baroda) that was designed to provide opportunities for postgraduate education at Columbia University in New York City. Soon after arriving there he settled in rooms at Livingston Hall with Naval Bhathena, a Parsiwho was to be a lifelong friend. He passed his M.A. exam in June 1915, majoring in Economics, and other subjects of Sociology, History, Philosophy and Anthropology. He presented a thesis, Ancient Indian Commerce. Ambedkar was influenced by John Dewey and his work on democracy.
In 1916 he completed his second thesis, National Dividend of India — A Historic and Analytical Study, for another M.A., and finally he received his PhD in Economics in 1927 for his third thesis, after he left for London. On 9 May, he presented the paper Castes in India: Their Mechanism, Genesis and Development before a seminar conducted by the anthropologist Alexander Goldenweiser.
Postgraduate studies at the London School of Economics
Dr.Ambedkar (In center line, first from right) with his professors and friends from the London School of Economics (1916-17)
In October 1916, he enrolled for the Bar course at Gray's Inn, and at the same time enrolled at the London School of Economics where he started working on a doctoral thesis. In June 1917, he returned to India because his scholarship from Baroda ended. His book collection was dispatched on different ship from the one he was on, and that ship was torpedoed and sunk by a German submarine. He got permission to return to London to submit his thesis within four years. He returned at the first opportunity, and completed a master's degree in 1921. His thesis was on "The problem of the rupee: Its origin and its solution".In 1923, he completed a D.Sc. in Economics, and the same year he was called to the Bar by Gray's Inn. His third and fourth Doctorates (LL.D, Columbia, 1952 and D.Litt., Osmania, 1953) were conferred honoris causa.