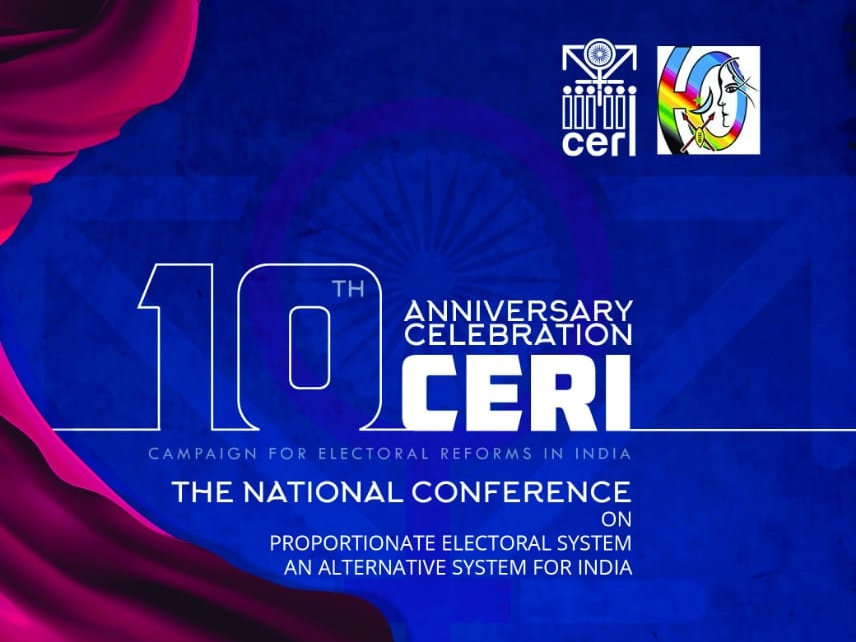 India has passed through seven decades of democracy and many elections to the Parliament and to State Assemblies have taken place. Though India is hailed as one of the greatest democracies in the world, within India we are deeply aware of the drawbacks in our democracy. One of the strong pillars of any praxis of democracy is its electoral system. For any democracy to be true to the core it has to expand its ambience to provide ample space and representation to its citizens. When voters are not represented either in the Parliament or in the State Assemblies it is possible that the praxis of democracy becomes a mockery of citizens and voters. The praxis of Indian democracy has left gaping holes in terms of representation. This is mainly because of the electoral system in vogue, which has been borrowed from a colonial legacy.
It is common knowledge that in Indian democracy the governing order gets elected with a woeful minority of votes. It is evident that the Indian electoral system is incongruent with the type of visibility that Indian democracy has gained. This has to be rectified to make democracy more relevant to the life of citizens and of voters.
India follows a Majoritarian Electoral System (MES), which is also known as the First Past The Post (FPTP). This system leaves a vast majority of voters unrepresented both in the Parliament and in the State Assemblies. The ruling party is determined by a simple majority, which at times have been determined by a small percentage of votes (as the present ruling party, BJP was elected with only 31% of vote polled). This means that there is legitimacy in Indian democracy for 69% of voters to be left unrepresented. This can be interpreted as a gross violation of the very ethos of democracy. In contrast to this, many countries in the contemporary world have adapted the Proportionate Electoral System (PES), which gives representation to all voters in the Parliament and in State Assembly.
In order to explore the possibilities of ushering in the most appropriate electoral system for India, the Campaign for Electoral Reforms in India (CERI) was launched in October 2008 after having seriously considered the non-representative and non-inclusive nature of FPTP. It was felt that it is an important issue to be addressed and debated nationwide with various stakeholders of the country. Over 10 years CERI has made substantial progress in creating awareness of the advantages of PES amongst the citizen all over the country. CERI's activities are spread over 22 states in India.
In order to have discussions on the present electoral system, its advantages and disadvantages with specific reference to the present political scenario in the country, CERI is organising a Maharashtra State Conference on 5th January 2019 at Patrakar Bhavan, Mahapalika Marg, Azad Maidan, Fort, Mumbai between 3:30 p.m. to 7:00 p.m. On this occasion, we also propose to release Marathi translation of Book "Electoral Systems – Proportional Representation System for India" authored by Late Mr. M C Raj, founder of CERI and a social activist. Around 150 political party leaders, Intelligentsia, Academia, Advocates, University Professors, Movement leaders and research Scholars from all over Maharashtra are expected to participate in the conference.
In this regard, we, the campaign promoters, extend our cordial invitation to you to be part of this important event in the interest of our nation. We sincerly request you to grace the occasion as a Guest Speaker. Hope to have a favourable response from you
Contact for more details Dr. Anil Yadavrao Gaikwad
Co-Founder,Campaign for Electoral Reforms in India
+91-9821141819