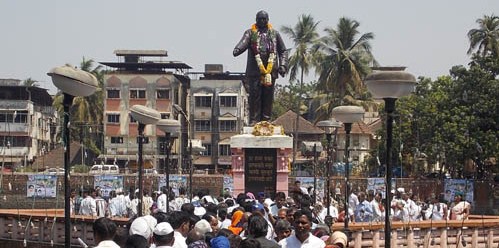 The Indian caste system…..,untouchables were segregated from the caste Hindus. They were banned from using water bodies and roads which were used by caste Hindus. In August 1923,Bombay Legislative Council passed a resolution that people from the depressed classes should be allowed to use places which were built and maintained by the Government.In January 1924, Mahad which was part of the Bombay Province passed the resolution in its municipal council to enforce the act.But it was failed to implement because of the protest from the caste Hindus.
In 1927, DR. Babasaheb B.R.Ambedkar decided to launch a satyagraha (nonviolent resistance) to assert their rights to use water in the public places.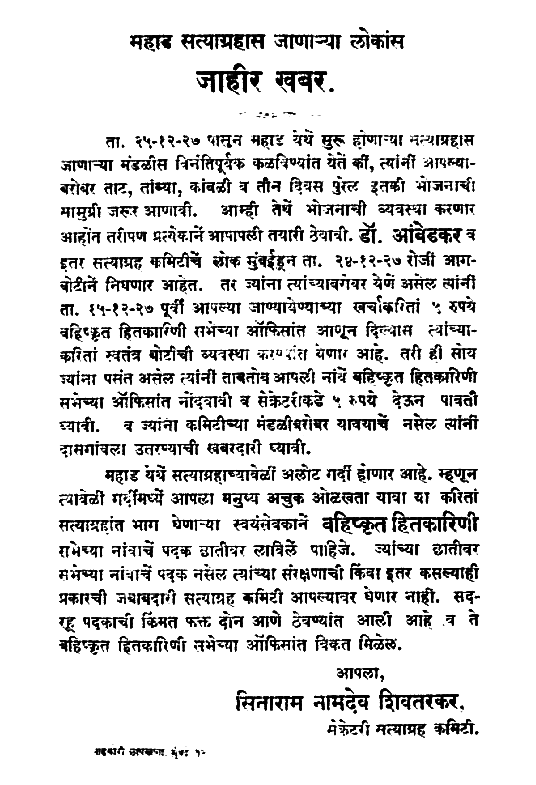 Mahad, a town in Konkan, was selected for the event because it had a nucleus of support from 'Caste Hindus'.
These included A.V.Chitre, a CKP activist; G.N.Sahasrabudhe, a Chitpawan Brahmin of the Social Service League and Surendranath Tipnis, a CKP who was president of the Mahad municipality.
the president of the Mahad municipality declared its public spaces open to untouchables and invited Ambedkar to hold a meeting at Mahad in 1927.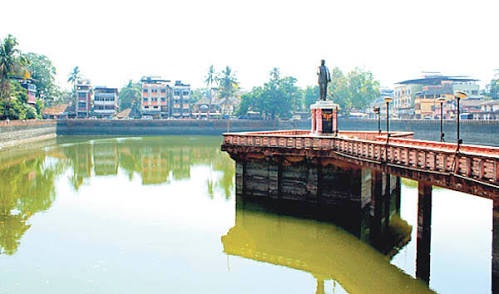 After the meeting, they proceeded to the 'Chowder tank'. DR.Babasaheb B.R.Ambedkar drank water from the tank and thousands of untouchables followed him. DR.Babasaheb B.R.Ambedkar also made a statement addressing the untouchables women during the Satyagraha.
He asked them to abandon all old customs that provided recognizable markers of untouchability and asked them to wear saris like high caste untouchables women. Before that time, the untouchables women were not allowed to drape saris completely. Immediately after Dr. Ambedkar's speech at Mahad, the  untouchables women readily decided to drape their saris like the higher caste women. 'Radical' upper caste women namely Lakshmibai Tipnis and Indirabia Chitre helped the untouchables women dress like 'upper caste women' by covering the body of the untouchables women .