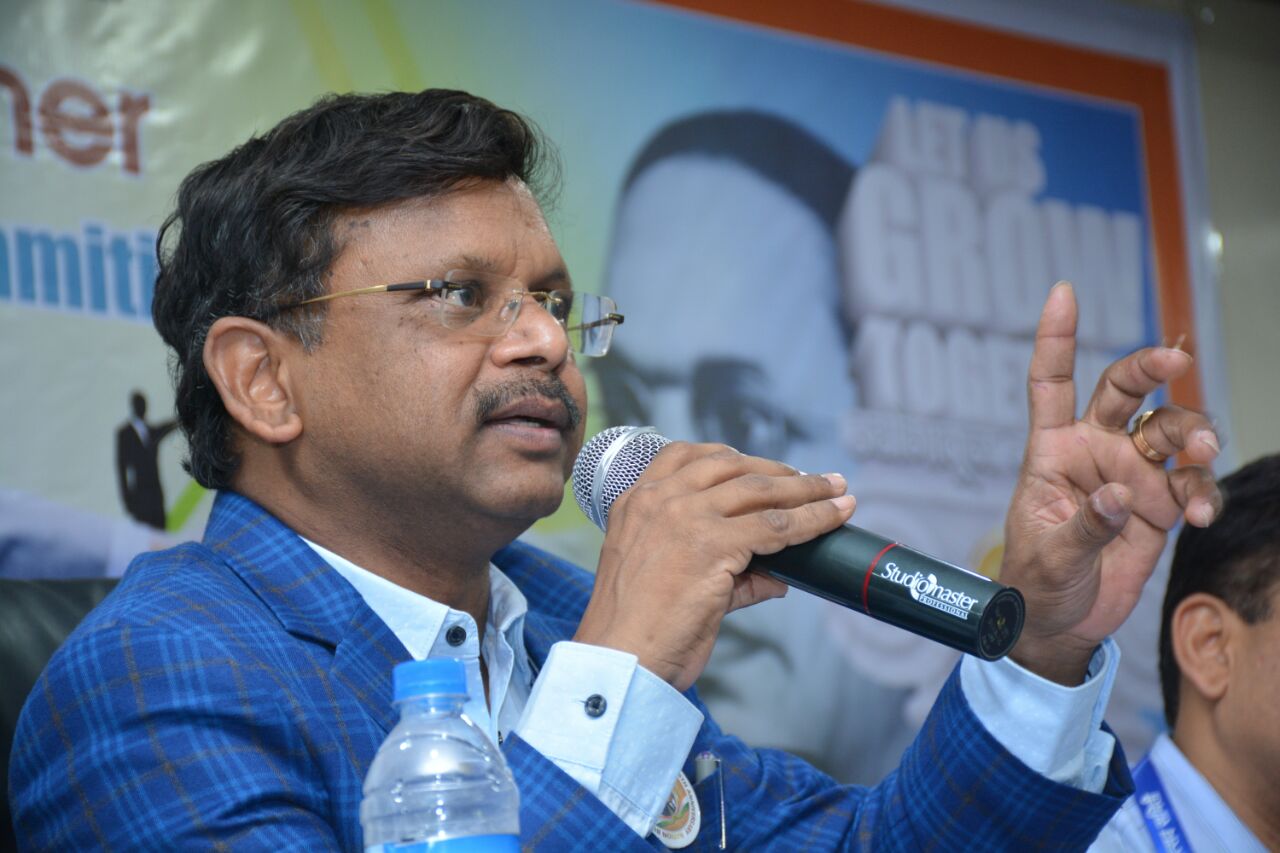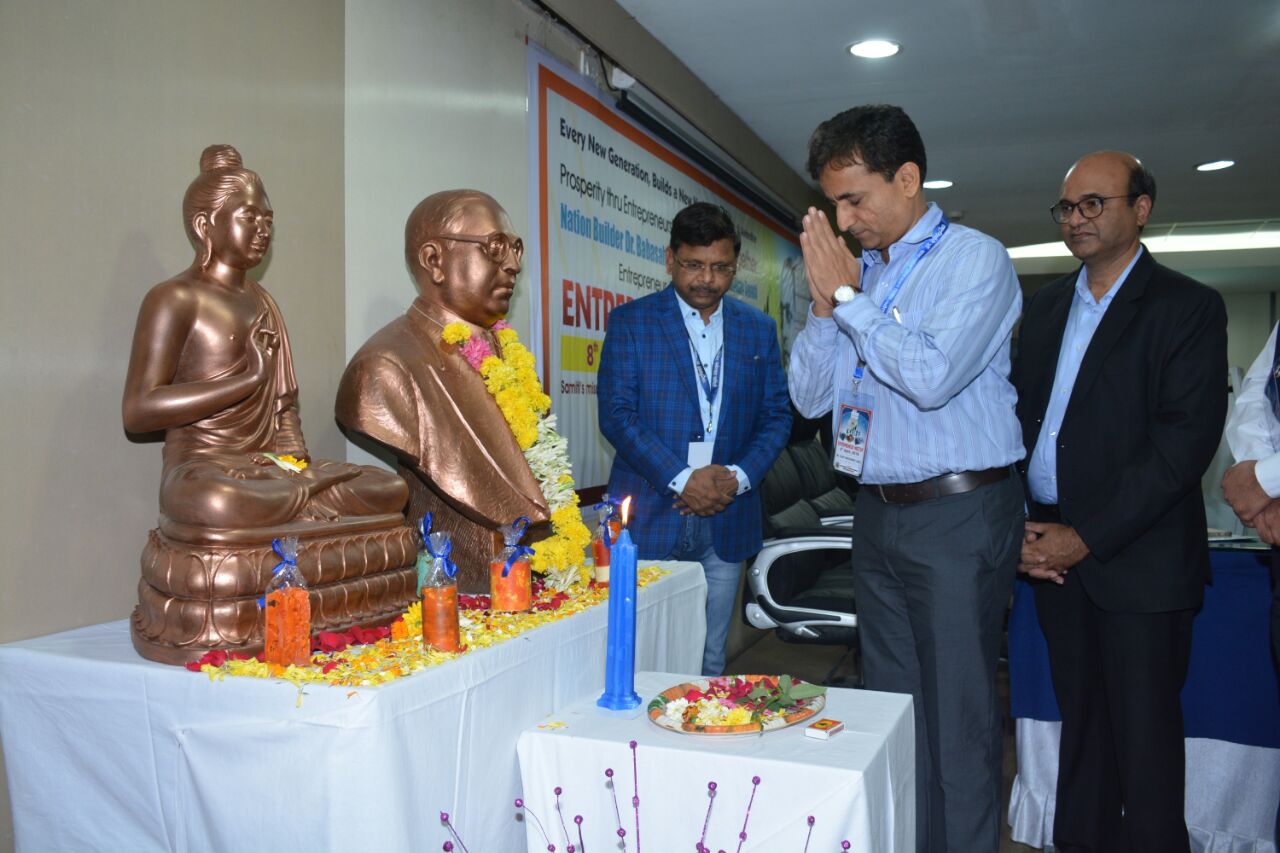 To Respected Dignitaries and all Dear Participants,
A memorable event of 120 REDP Participants , a grant *Entrepreneur MEETUP* was held dt. 08.04.2018 at The Maharashtra State Bank Co-operative Ltd,  Sector 17, Vashi by *Rashtra Nirmate Dr. Babasaheb Amedkar Vichar Mahotsav Samiti Chaired by Hon. Dr. Harshdeep Kamble Sir (IAS).*
The event got started with Felicitation of Dignitories, Cake cutting and appreciation by Hon. Dr. Kamble Sir for designing such a beautiful cake by Mrs.Bhavi & Team and with thanking message dedicated to him Inspiring talk of Hon. Dr. Kamble Sir for handholding 120 EDP students, to make them crorepati and represent them as mentors for future new EDPians. Few EDP Participants were given opportunity to share their experience before and after EDP wherein *Mr. Vijay Waghmare sir – IAS* interacted with class and had taken a keen note of their Smart Goals with target dates. *Mr. Nikhil Meshram Sir – Addl Commissioner,JNPT* (holding import- export authority) also welcomed Participants to handhold in import-export business. *Dr. Sukhdev Sir – Chairman* (higher authority retired from Banking sector) also appreciated all EDPians with his inspiring story.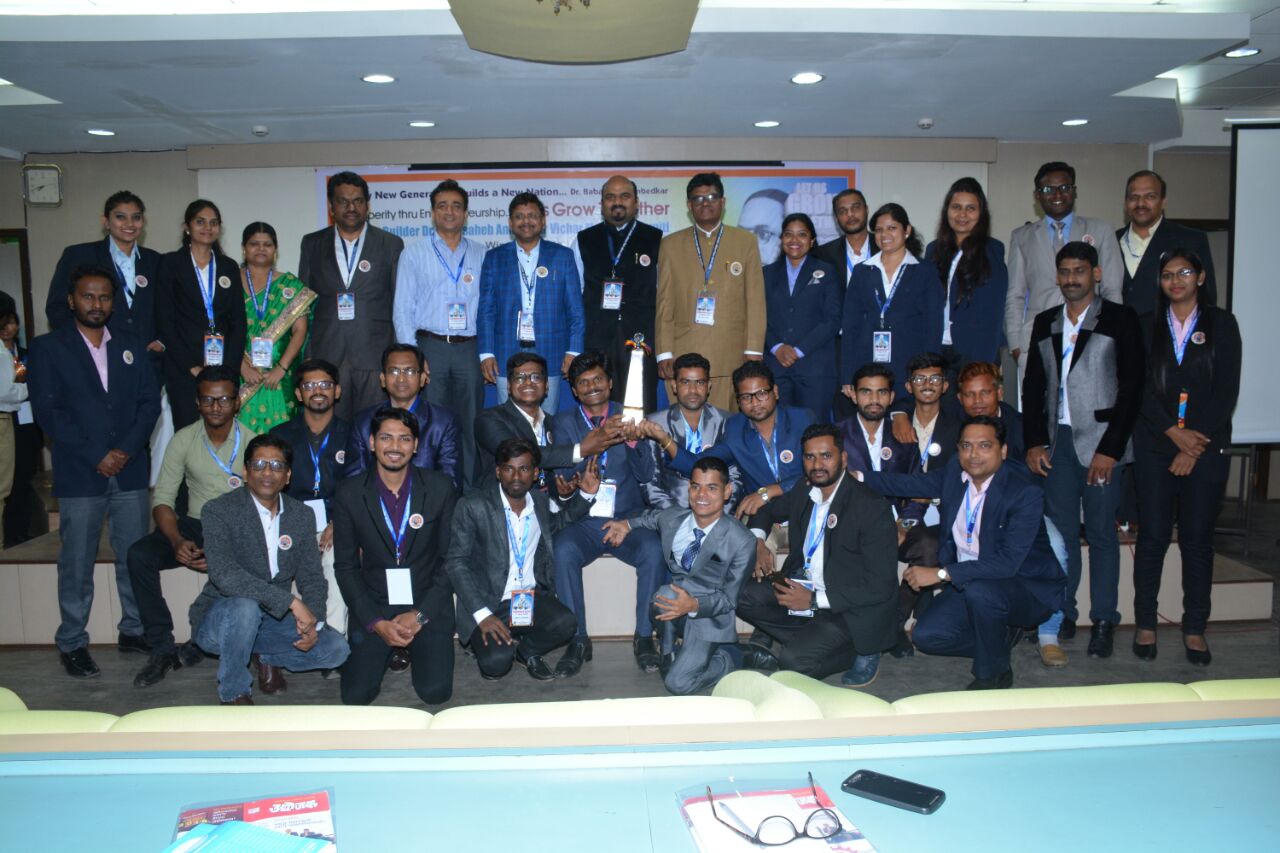 There was an Tie up between EDP 1 and EDP 2 as winner for group presentation but the winner was EDP 1was gifted trophy  for best project. I am thankful to Mr.Santosh Gaikwad, Mr. Rohan and Mr. Rahul, Ms. Shilpa/Mrs. Bhavi-rangoli (EDP- 1), Mr. Jagdish More, Mrs. Karun koli and Mr.Akshay (EDP -2), Mr. Nitin Khandagle & Dr.Smita (EDP 3), Mr. Anand Thosar, Mr. Ajit Gade, Mr. Sumedh Jadhav (EDP-4) for their help this event. *Mr. S. R. Londe Sir* (representing maitri dept) flashed light on Hon. Dr. Kamble Sirs work of making policy , introducing new GR and increase the fund amount for building 1000 Enterpreneurs in 5years and making minimum 100 Millionaries among them. *Mr. Vineet Bansode Sir Lifecoach motivational trainer* motivated by examples of  elevators pitch.
*Mr.Sachin Shendye sir -Dy.GM-RBI*
visited and motivated to us.
Last but not least Hon. *Dr. Harshdeep Kamble Sir* enlighted Participants about their role for public sector, community and for country. He highlighted about being punctual, serious and working hard for self development first and then handhold others and pay back to society. A Potrait Canvas was gifted to Hon. Dr. Kamble Sir as a token of Love and respect behalf of *entrepreneur wing of RDBAVMS*.He expect strict discipline among EDPians and taking strict action against those violating it. Once again Thanking all respected Dignitaries, Super Coordinators- RDBAVMS and all REDP Team.
Jaibheem
Thanking you,
Regards,
Vijay Jadhav
*Entrepreneurship Wing – RDBAVMS*